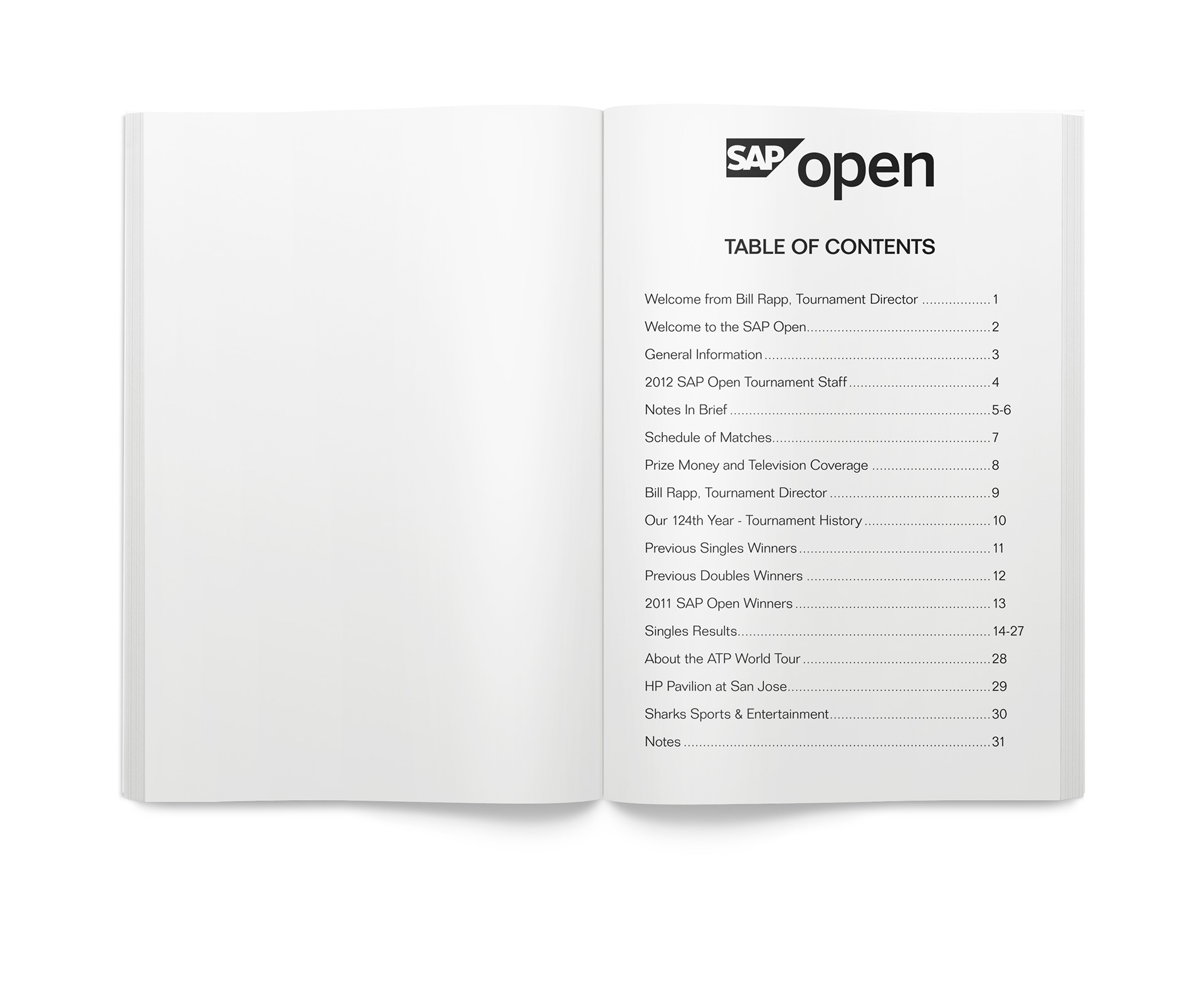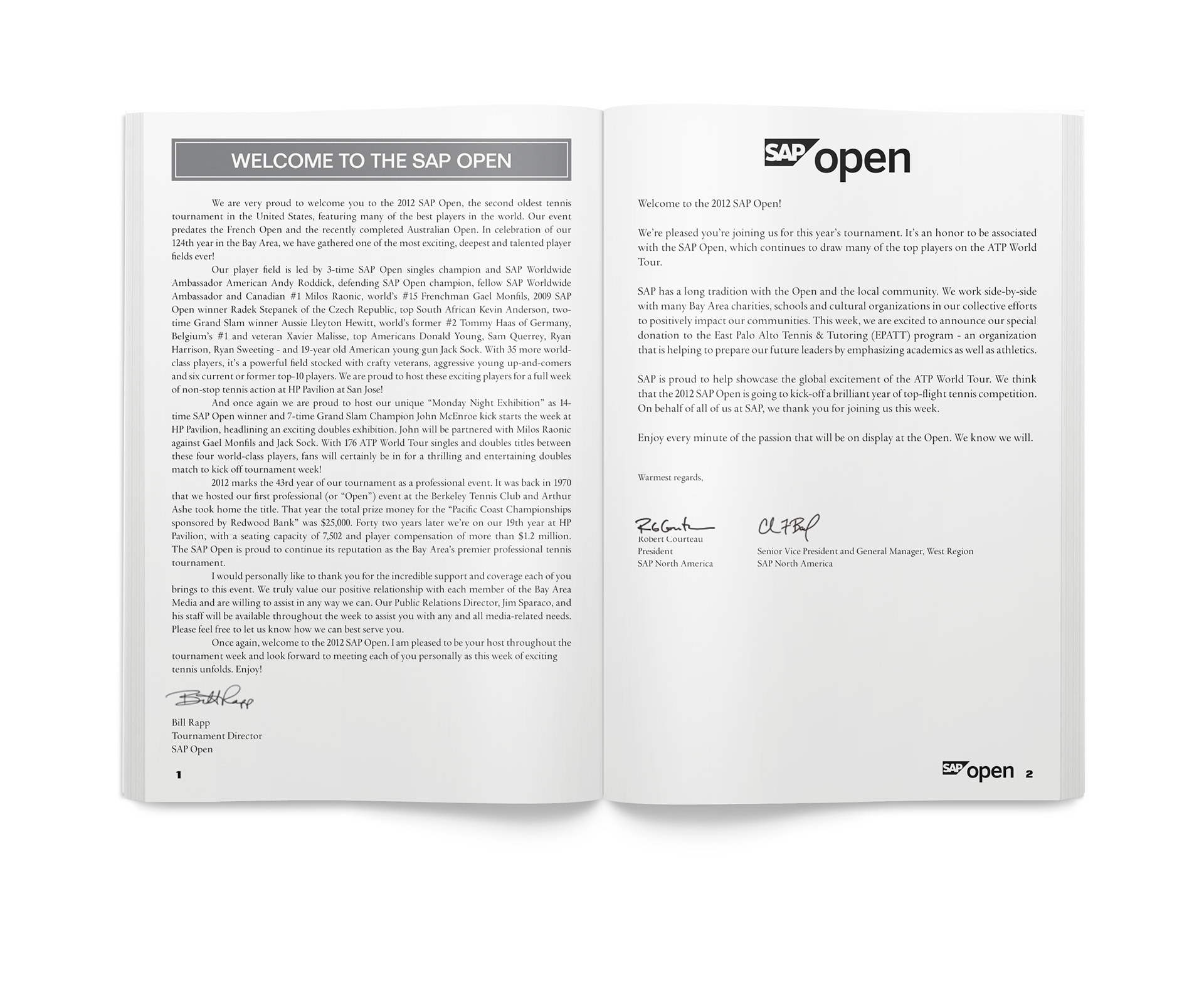 SAP Open Recap Presentation Graphics

The 2012 SAP Open Recap Presentation Graphics were a series of covers and interior page shells created internally for the event staff.
The graphics were used to support information in reference to the event.

Animated Web Banner
The 2010 SAP Open web animation banner was created to bring awareness of the tournament to the surrounding cities in the bay area. The web animation ran on various news and event websites such as sfgate.com. For this animation i was responsible for producing the initial storyboards and final flash animation.